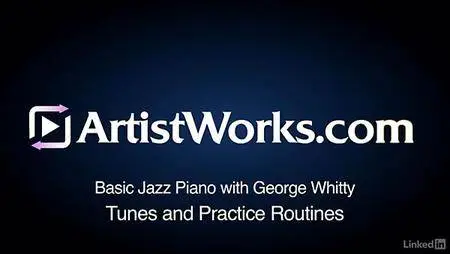 Lynda - Jazz Piano: 4 Tunes & Practice Routines
Size: 1.13 GB | Duration: 1h 49m | Video: AVC (.mp4) 1280x720 30fps | Audio: AAC 48KHz 2ch
Genre: eLearning | Level: Beginner | Language: English
Explore songs and practice routines that can help to enhance your jazz piano skills. In this course—the fourth in a series focusing on learning how to play jazz piano—learn new jazz piano techniques and bolster the skills that you already have in your toolkit. Grammy-winning keyboardist George Whitty shows how to play a Miles Davis song—"Tune Up"—that has 2-5-1 progressions in three different keys. As you tackle this piece, George helps you practice pentatonic scales and shows how to play upper structure triads on the classic tune. He also demonstrates how to play "Tune Up" using everything you've learned in previous lessons, as well as how to use your right hand to play over altered dominant chords.
* Practicing pentatonics
* Two-handed comping
* C7, F7, and Bb major 7 bop scales
* Practicing essential jazz scales as a cadence
* Working on the 1-6-2-5 chord cycle
* Practicing altered dominant scales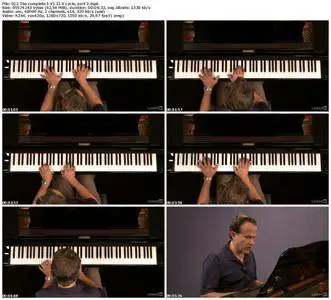 No mirrors below please.