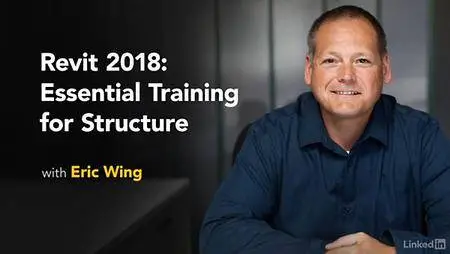 Lynda - Revit 2018: Essential Training for Structure
Size: 1.97 GB | Duration: 5h 57m | Video: AVC (.mp4) 1280x720 15fps | Audio: AAC 48KHz 2ch
Genre: eLearning | Level: Beginner | Language: English
Revit 2018 is a great program for structural engineering, offering cutting-edge tools for creating design alternatives, building simulations, and publishing clear, easy-to-share documentation. This training course focuses on the major components of Revit used for structural design and is designed for the user who prefers to work in imperial units (inches and feet). Starting with referencing an architectural model, you'll learn how to add foundations, rebar, and framing; set up views and drawings; model slabs and trusses; and build a whole lot more. This course is designed for members with no Revit experience, or for more advanced users who want to jump to a topic and start from there. Either way, this comprehensive course will teach you what you need to know to be dangerous in Revit structure.
* Linking architecture
* Creating levels
* Creating view templates
* Adding and placing steel columns
* Creating foundations, with footings, piers, pilasters, and slabs
* Designing retaining walls
* Adding beam systems
* Tagging steel framing
* Creating a slab floor
* Cantelivering slab edges
* Reinforcing with rebar
* Adding brace frames
* Creating stairs and ramps
* Detailing and annotating drawings
* Inserting AutoCAD geometry
* Creating schedules
* Adding and attaching trusses
* Plotting and sharing files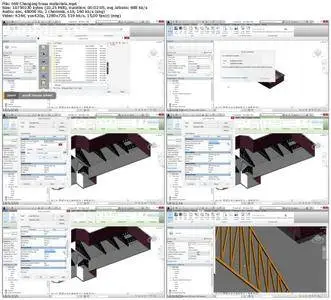 No mirrors below please.