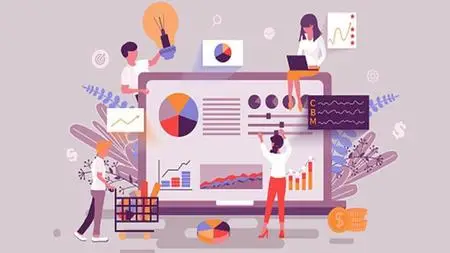 2HRS-Step-BY-Step: Use Wordpress Gutenberg Editor Like A Pro
.MP4, AVC, 1280x720, 30 fps | English, AAC, 2 Ch | 2h 26m | 1.16 GB
Instructor: Taarush Kane
"Finally, Learn How To Use the WordPress Gutenberg Editor…Starting Today"& Learn how to Use React in Gutenberg Editor
What you'll learn
Create your own Gutenberg Blocks
Introduction to Gutenberg Editor
Develop more advanced and complex WordPress sites
Understanding all the Types of Blocks
Common Blocks
Formatting Blocks
How to reuse your favorite blocks, including how to export them so you can use them on other sites
How to add more powerful blocks to the ones that come with WordPress
Gutenberg Development with React
Using the Sidebar
Understand what Taxonomies, Metaboxes and Custom Post Types are
Requirements
You will need a Wordpress Website and this Training helps you with it as well.
Description
The Gutenberg WordPress editor, also known as the WordPress block editor, is now part of WordPress core. What does this new approach to the WordPress editor mean for you?
What if you're already using a WordPress page builder?
The Gutenberg WordPress editor, also called the WordPress block editor, is a new page builder included in WordPress 5.0+. The Gutenberg editor adds content blocks and page builder-like functionality to every up-to-date WordPress website.
For context, here are a few quotes about the purpose of the new Gutenberg WordPress editor.
"The goal of the block editor is to make adding rich content to WordPress simple and enjoyable."
"Gutenberg is an important step forward for WordPress. Gutenberg enables WordPress to build content layouts, not just write articles. It is one of the many transitions happening in WordPress toward a more simplified user experience."
Why is Gutenberg a move forward for WordPress?
1. WordPress Founder Matt Mullenweg is Completely Behind Gutenberg
2. Gutenberg Was First a Separate Plugin That is Still Actively Developed
3. Gutenberg Was Rolled into WordPress 5.0 as the Default Content Editor
4. Gutenberg is Also Commonly Called the WordPress Block Editor
5. Gutenberg Continues to Evolve and Improve with Each Version
6. Gutenberg Blocks Continue to Expand and Improve
7. You Can Disable Gutenberg, But Maybe Not Forever
8. Gutenberg Now Has A Third-Party Block Directory
9. New Block Patterns Pave Way for Full-on Page Building
10. Gutenberg Changes the Need for WordPress Shortcodes