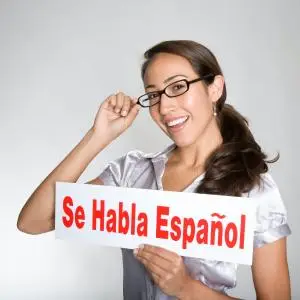 Coursera - Learn Spanish Basic Spanish Vocabulary Specialization by University of California, Davis
Video: .mp4 (1280x720) | Audio: AAC, 44100 kHz, 2ch | Size: 1.39 Gb
Genre: eLearning Video | Duration: 5h 6m | Language: English
Learn Spanish. Build a working vocabulary of 1,500 of the most used words and phrases.
Spanish Vocabulary: Meeting People
¡Hola! ¿Como Estas? In this entry level course, you will take the first step toward exploring the foundations of Spanish grammar and pronunciation, and will begin to build a working vocabulary of common Spanish words and expressions. You will be able to talk about yourself, your family and friends in the present tense, and begin to explore the cultural context of the Spanish-speaking world through a series of videos and interactive activities, including speaking, reading and writing exercises. The adventure begins here, so ¡vámanos!
Spanish Vocabulary: Cultural Experience
¡Bienvenidos! This second course in the specialization will build on the basic vocabulary you learned in the first course, and you will begin to build the skills necessary to express your likes and dislikes orally and in writing. You'll also begin to explore the some of the common cultural experiences of the Spanish-speaking world through a visit to the marketplace. A series of interactive activities and videos will provide opportunities for practice and continued exploration of the cultural context of the Spanish-speaking world.
Spanish Vocabulary: Sports, Travel, and the Home
Ready for the big game? Building on the vocabulary and skills that you have already mastered, this third course of the specialization will introduce new vocabulary that will prepare you to discuss sports, pastimes and politics – important cultural elements of the Spanish-speaking world. You'll also add new vocabulary relating to travel and living arrangements. This course also introduces the progressive tense and past tense and you will add to your vocabulary of helping verbs.
Spanish Vocabulary: Careers and Social Events
¡Hola! This fourth course will introduce new vocabularies in the areas of dining, fashion, professions and careers and will bring you ever closer to the 500 word threshold for beginning Spanish. The course will also introduce the subjunctive and the future tense so that you can begin to speak about future events, things they desire and pursuing professional goals. This is the final course before you will undertake a project that showcases your mastery of basic Spanish vocabulary and grammar.
Spanish Vocabulary Project
In this course, we'll imagine that you are applying for an all-expenses paid, educational trip to a Spanish-speaking nation of your choice. You'll introduce yourself to a host family that you'll be staying with, research the rich culture and history of the place you intend to visit and compare it with your own country, and plan out an itinerary of places you plan to see, and things you plan to do and experience while visiting. In addition, you'll summarize the key points of your written report in an oral presentation. This course is challenging and is meant to test everything you've learned in the Spanish Vocabulary specialization. It will provide you an excellent way in which to test what you know and what you still need to work on in your Spanish learning journey.