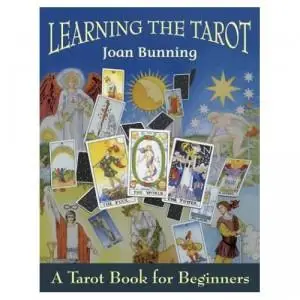 Joan Bunning, «Learning the Tarot: A Tarot Book for Beginners»
Red Wheel/Weiser | ISBN: 1578630487 | November 1998 | PDF | 336 Pages | 1,7 Mb
This is a 336 page PDF book on learning the art of reading the Tarot. It is illustrated with the Rider-Waite deck (but can be used for any general deck) and offers shuffling methods, step by step proceedures for reading, individual card meanings, charts for comparison of cards, sample readings and much more.
It is composed of 19 individual lessons, followed by general exercises to help you become proficient in the art and suggestions relating to the exercises by the author.
It also includes the keywords for each card and charts to analyze the meanings of near and adjacent card positions as well as methods for two different spreads, The Celtic Cross and The Yin-Yang.
Enjoy!!