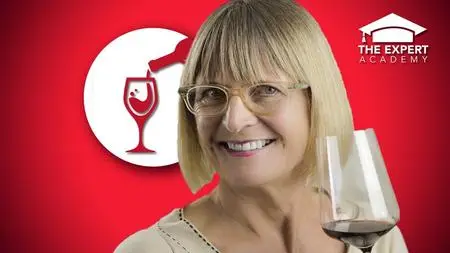 Mastering wine - Jancis Robinson's Shortcuts to Success
.MP4, AVC, 1280x720, 30 fps | English, AAC, 2 Ch | 3h 25m | 4.25 GB
Instructor: Jancis Robinson
Renowned wine expert Jancis Robinson teaches you how to feel confident about wine in any situation
What you'll learn
Have the confidence to explore a wider range of wines
Understand which wines will work best in a variety of social settings
Choose from a restaurant wine list with confidence
Sniff out the best wine bargains wherever you are
Decipher wine labels and language
Taste wine like a professional at home
Avoid the most common wine pitfalls
Requirements
No existing wine knowledge is required
Students are encouraged to taste wine throughout this course, but no specialist equipment is required beyond wine glasses - and wine, of course!
Description
Don't get left behind when it comes to wine
How much do you really know about this historical and increasingly popular drink?
Is a lack of knowledge holding you back from getting the most from your wine experiences?
Do you panic when handed a wine list in a restaurant?
Do you always reach for the bottle with the nice looking label in the store?
Do you worry about what your partner, friends or colleagues think of your wine choices?
Do you want to venture beyond the "safe" wines that you already know, but don't know where to start?
Learn from a true wine expert
Jancis Robinson is wine columnist for the Financial Times, provides advice for the wine cellar of The Queen and was the first person outside the wine trade to become a Master of Wine.
She edits the Oxford Companion to Wine, widely considered to be the most comprehensive wine encyclopaedia in the world and co-authors The World Atlas of Wine, a classic of the wine world. Her book Wine Grapes was the first-ever winner of all six major wine book awards on both sides of the Atlantic.
Have fun while you learn
Jancis will share her extensive knowledge and secret shortcuts so you can taste wine like a professional at home, decipher wine labels and language, sniff out the best wine bargains wherever you are, choose from a restaurant wine list with confidence and avoid the most common wine pitfalls.
Using fun and practical activities Jancis will give you the confidence to feel like a wine expert in any situation.
An essential life skill
The US now drinks more wine than France. In the UK wine has overtaken beer as the nations favourite drink. Asia is witnessing a revolution in wine as China and India's growing middle class sip more of what was once considered an elite European drink.
Wine is now becoming the drink of choice for much of the world so understanding wine is quickly becoming an essential life skill for success in business or social situations.
Who this course is for:
This course would suit everyone interested in learning about wine. It is aimed at beginners of all backgrounds, and no previous knowledge is required. It is equally suitable for professionals seeking wine knowledge for their business life and individuals looking to learn about wine for their social life.
Anyone beyond the initial stages of learning about wine (usually described as 'intermediate'; equivalent to WSET level two) will find this course less beneficial.