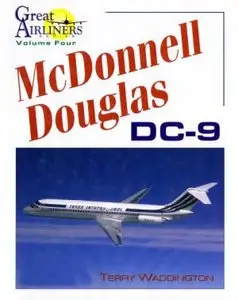 Terry Waddington - McDonnell Douglas DC-9
World Transport Press | 1998 | ISBN: 0962673099 | 144 pages | PDF | 95 MB
Great Airliners Series, Vol. 4
A definitive review of McDonnell Douglas's local service jetliner, this book describes the DC-9's progression from the early Series 10 to the Series 50 that paved the way to the MD-80 series. This fascinating story includes development, production, sales, political battles, and a review of the airplane's operation in worldwide service. Waddington supplements his vast knowledge of DC-9 history with meticulous research.