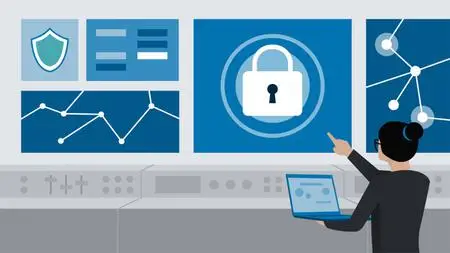 Microsoft Azure Security Technologies (AZ-500) Cert Prep: 3 Manage Security Operations [Updated: 2/15/2023]
.MP4, AVC, 1280x720, 30 fps | English, AAC, 2 Ch | 1h 1m | 208 MB
Instructor: Pete Zerger
Cybersecurity skills are in high demand, and the "AZ-500 – Microsoft Azure Security Technologies" exam provides the perfect opportunity for IT professionals to demonstrate their skills to current and future employers. In this course, instructor Pete Zerger prepares students to excel in the "Managing security operations" domain on the AZ-500 Exam.
Pete explains how to configure centralized policy management, including a custom security policy, a policy initiative, security settings, and auditing. He shows you how to configure and manage threat protection with Azure Defender and the Microsoft Threat Modeling Tool. Pete then covers using Azure Monitor and Azure Sentinel to configure and manage security monitoring, finishing with detailed instructions on how to configure a playbook to automate security incident response from Azure Sentinel.