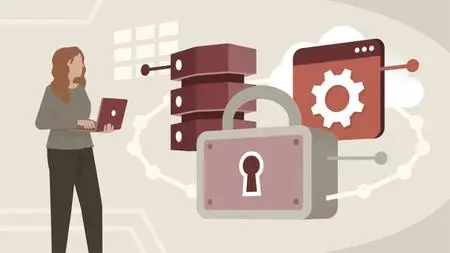 Microsoft Azure Security Technologies (AZ-500) Cert Prep: 4 Secure Data and Applications [Updated: 2/15/2023]
.MP4, AVC, 1280x720, 30 fps | English, AAC, 2 Ch | 53m | 176 MB
Instructor: Pete Zerger
Cybersecurity skills are in high demand, and the AZ-500: Microsoft Azure Security Technologies exam provides the perfect opportunity for IT professionals to demonstrate their skills to current and future employers. This course helps you begin preparing to excel in the "Secure data and applications" domain on the AZ-500 Exam. Instructor Pete Zerger introduces you to what you will learn in this course, then dives into configuring access control, key access, and more.
Pete covers how to configure Azure AD Domain Services (AADDS) authentication and how to create and manage shared access signatures. He discusses how to configure authentication for Azure PaaS database offerings, enable database auditing, and configure dynamic masking on SQL workloads. Pete shows you how to implement database encryption for Azure SQL Database, as well as network isolation for Azure data solutions. He also explains everything you need to do in order to configure, manage, and secure an Azure Key Vault instance.