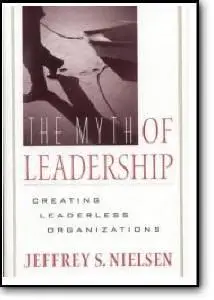 Jeffrey S. Nielsen, «The Myth of Leadership : Creating Leaderless Organizations»
Davies-Black Publishing | ISBN 0891061991 | 2004 Year | CHM | 0,58 Mb | 140 Pages
Can we really run organizations without leaders? Yes, says organizational consultant Jeffrey Nielsen in this provocative book. According to Nielsen, it's time to stop structuring businesses as "rank-based" organizations run by a privileged elite who are so isolated from the front lines that they are downright counterproductive.

Debunking the leadership myth, Nielsen calls for an end to leader-based corporate hierarchies, which foster secrecy, encourage miscommunication, and steal the joy and dignity from work. His new paradigm is the "peer-based" organization.

No matter how you feel about Nielsen's theory of leaderless organizations, you are sure to find this book thought provoking. It will challenge your assumptions about the role of leadership in modern organizations.