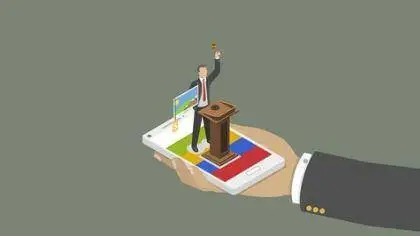 Create a HTML eBay Auction listing Template in Photoshop
MP4 | Video: AVC 1280x720 | Audio: AAC 44KHz 2ch | Duration: 1.5 Hours | Lec: 22 | 203 MB
Genre: eLearning | Language: English
Learn to design A Custom Professional HTML eBay Auction listing template in Adobe Photoshop CC. eBay course tutorial
Ever wanted to be able to Learn how to Create a professional eBay Listing Template?
People take just seconds to form an opinion of you as a private or business seller on eBay.
The chances are that if it seems obvious that you are running your business from home as a 'one-man-band', the truth of the matter is that some people will just prefer not to do business with you - instead seeking out a company as they feel they would have more of a come back should things go wrong.
It' also a fact that having a professional looking eBay listing template / shop front will help to convince visitors and potential customers of your professionalism - and so will help to increase both sales and visitor conversions.
Professionalism is everything on eBay and if you have an awesome looking listing template for your eBay items then it can really help to increase sales.
The eBay Listing template Design in Photoshop CC Course
In this course we will be using the mighty Photoshop CC to create a great looking HTML Auction Listing template for the eBay platform.
NEVER AGAIN will you need to use those low quality child-like designs for your listings that eBay themselves provide!
Now you will have the power of Photoshop and it's creativity at your disposal.
We will be producing a stunning eBay Auction listing template that you will be able to use as an example + your creativity to create your own. You could even use the some principles to create a HTML eBay Shop template design as well.
Here is a more bit about what you will learn on this course….
You will be shown…
How to use Adobe Photoshop to create a eBay Auction template design image.
How and here to add the essential elements of any Listing template.
How to use the image slice tool to divide up the image.
How to export a flat image as HTML and several smaller images.
How to upload our HTML and images to the internet ready to use on eBay.
How to post your newly created design to eBay and make everything look as it should.
What if I am not 100% happy with the content of this course?
I am really glad you asked that. Because here at Web U Teach want to you be 100% happy with your course purchase from us.
So I would just like to remind you that your purchase is actually backed by the Udemy 30 no quibble Day Money Back Guarantee.
So truth be told you have absolutely nothing to lose and a possible brand-new skill to gain!
We really can't wait to see you on the inside of this eBay Auction template Design course, and welcome you to the Web U Teach 'Family'. I Also look forward to sending you your personal welcome message once you have joined.