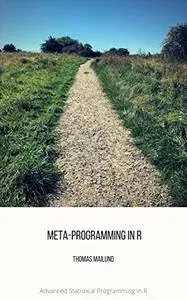 Meta-programming in R (Advanced Statistical Programming in R Book 3)
2017 | English | ISBN-10: 1520696728 | 123 pages | PDF + EPUB (conv) | 2.10 Mb
What's more fun than writing programs? Writing programs that write programs!
Meta-programming means writing programs that manipulate other programs (or manipulate itself) and in the high-level programming language R, there are rich features that enable us to extend the language itself. This book tells you how!