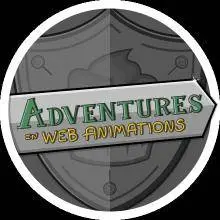 Adventures in Web Animations with Alyssa Nicoll
WEBRip | English | MP4 | 1280 x 720 | AVC ~1621 kbps | 24 fps AAC | 101 Kbps | 48.0 KHz | 2 channels | 00:42:59 | 524 MB
Genre: Video Tutorial / Development, Programming
Join us for a sweet adventure as you use CSS to create fun, engaging web animations.
LEVEL 1
Transitions
Learn how to sweeten up your web app using CSS transitions for color, position, and visibility.
LEVEL 2
Transforms
Moving, scaling, invisibility — oh my! Open up a world of animation possibilities with transforms.
LEVEL 3
Keyframes
Use keyframe animations to create some tasty and reusable animations for our form modal and donut character.
LEVEL 4
SVG
Explore the benefits of using super-crisp SVGs and how to animate them.