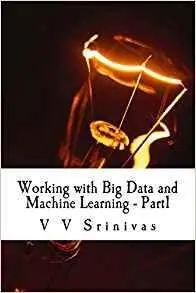 Working with Big Data and Machine Learning - Part1
English | 2017 | ISBN-10: 1973894912 | 46 pages | AZW3 | 1 Mb
Big Data and Machine Learning will help beginners understand the concepts of bigdata. How to handle big data. What are the tools and technologies available in market readily for handling big data. How to set up environments for bigdata. This book will give insight into the different types of data stored such as relational structured database, tabular storage, unstructured file based storage and how to implement big data on top of the above mentioned data storage. This book also gives information related to Machine learning and prediction on top of big data, analytics on top of big data and how to convert data into useful information.