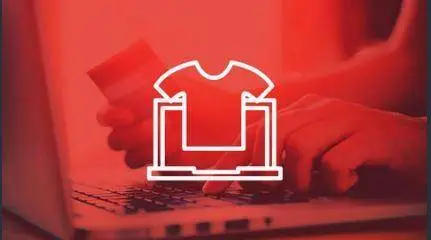 New 2017 Start A T-Shirt Affiliate Business With No Money
MP4 | Video: AVC 1280x720 | Audio: AAC 44KHz 2ch | Duration: 1.5 Hours | Lec: 43 | 245 MB
Genre: eLearning | Language: English
Quickly Design T-Shirts With Canva For Free & Sell Them For Passive Income On Teespring, Merch by Amazon…
##This brand new course has videos showing you how to upload your t-shirt designs for free to 7 websites that allow you to start selling your t-shirt designs today! No waiting possibly 3 months with Merch by Amazon!##
T-Shirts Create With Canva & Sell Them On Teespring, Merch by Amazon, SunFrog, Cafepress…
Do you want to start a home business selling t-shirts using $5 a day Facebook ads?
No websites needed, no email lists, no need to learn search engine optimization, no social media marketing required!
Affiliate Marketing the Easy Way…
How would you like to be able to make money as an affiliate without any graphic design skills, no marketing skills, no website, and no email list or any business experience?
Many of the sites will automatically add your designs to a wide range of products like mugs etc so that you can start earning more passive income today. I show you exactly how you can start your business for free, no stock, no warehouse, no shipping, you get this done for you by the website software and their service centres.
######The only course on Udemy that teaches you at this launch time how to use Canva Design software.######
Drag and drop, point and click, no design experience needed, no expensive photoshop needed, no prior knowledge needed, the easiest business I have ever set up.
After completing this course you will be able to set up your own affiliate t-shirt marketing business from scratch. With my training videos guiding you step-by-step you can do it today. So let's get started now. Grab a course now!
Start today! Join over 11,000 successfull students I teach online. You get 7 secret websites to sell t-shirts print-on-demand,no stock needed, no costs, just supply the design and I show you how to do it easily and start earning money this week.
Let Merch Amazon and others be your partners! Three hundred students enrolled in the course in the first week.
No need to wait months for Amazon to approve you! Join 7 other websites today and upload your first t-shirt design from Canva in 30 minutes - just fill in the blank design template by copying and pasting and dragging and it's done!
The only course on Udemy that does not require you to purchase expensive software like Photoshop, Illustrator and/or GIMP - I show that you can actually get an awesome and saleable result using Canva
You will learn how to start uploading designs not only on Amazon but also 7 other websites to start selling print on demand t-shirts, no money needed up front you design them for free on Canva.
I was delighted that my application at Merch Amazon was accepted in a matter of days rather than months as it is for some people.
Remember you do not need to wait for approval by Amazon for your Merch by Amazon account. This can take as long as 3 months and is not guaranteed. I give you 7 websites where you can sell your T-Shirts after filling in the design boxes at Canva!
You will learn:
You do not need any design skills at all! I show you a simple quick way for non-designers and artists to use. Canva is awesome because it has so many great design templates ready to use. In this video, I design two shirts from scratch.
Get started today and I show you two T-Shirt designs and uploaded to Merch by Amazon in 30 minutes!
This is an easy business to be in online and you can have your first T-Shirt on sale in an hour from now!
You will be partnering with Amazon in a passive income business because you just design the T-Shirt with Canva by filling in the templates. You find a graphic from the copyright free sites I show you, add a quote from copyright free Authors, Poets, funny joke sites etc and sell them at 7 websites and/or Merch by Amazon and they are going to offer your T-Shirts for sale on a print-on-demand basis!
No upfront stock, no warehouse costs, zero costs for you!
No financial investment if you want the basic Canva software and save files with transparent backgrounds with a free app like Fotofuze or Clipping Magic.
Or use "Canva For Work" and you just pay $12 per month which because it has the option to save files with transparent backgrounds so no need for additional time spent on free app like Fotofuze or Clipping Magic.
Very little time investment, and very little money just Canva "At Work" $12 per month.
With Merch by Amazon, your t-shirt is available on the worlds largest ecommerce platform and available to 245 million Amazon customers! As well as millions of buyers on the other 7 sites I show you.
Your can choose up to 5 colors and in a wide variety of Womens, Mens, and Kids sizes. As soon as one of your T-Shirts is bought on the Amazon website by someone in the world, Amazon will do all of the work for you, printing, packing and shipping the T-Shirt directly to your customers anywhere in the world.
You do not have to do antything, just keep using Canva and design the T-Shirt and collect the royalties. It's one of the easiest online businesses I've ever set up.
Also, the T-Shirts qualify for Amazon Prime Free Shipping and Free Returns, too! What a great business to set up!
You can scale this business very quickly by marketing your T-Shirts on Facebook, YouTube, Reddit, Tumblr, Google+, Twitter, LinkedIn etc.