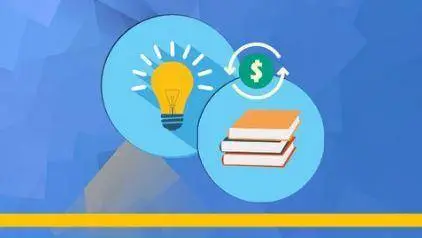 How to Get Profitable Book Ideas
MP4 | Video: AVC 1280x720 | Audio: AAC 44KHz 2ch | Duration: 1 Hours | Lec: 11 | 502 MB
Genre: eLearning | Language: English
Will readers want to buy what you want to write? Testing your book idea is your key to book sales success.
Does your book have a chance to make money? Certain topics are more profitable than others. The trick is to determine in advance if people will want to buy your book.
This course helps you determine if there is a market for your book. There is no point in writing a book that no one wants to read.
You'll learn 3 basic concepts in this course:
1. How you get ideas for books
2. How to test your ideas to see if there are buyers for it
3. How to reshape your book to make it more market-ready
Ideas for books are everywhere. You may not recognized them when you see them, but I explain how to become aware of them.
I explain how ideas are formed in your mind… there's brain science that will help you produce your ideas when you discover how they are formed.
There are many rich areas of ideas in your life and I discuss how to tap into them.
Your life experience
Your formal training
Your work
Your hobbies
People you know
There are even so-called "Evergreen ideas" that you can tap into, and I explain what they are and how you can use them to your benefit.
This course is not limited to nonfiction authors. All the concepts apply to both FICTION and NONFICTION idea-generation, but I do have a complete lesson for fiction writers.