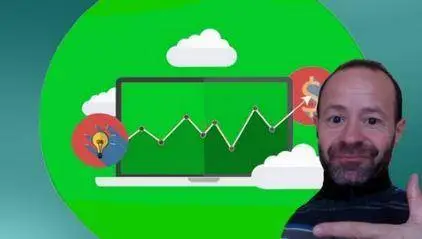 Live Trading: Watch Me Trade Stocks for Profit in Real Time
MP4 | Video: AVC 1280x720 | Audio: AAC 44KHz 2ch | Duration: 3 Hours | Lec: 77 | 672 MB
Genre: eLearning | Language: English
Go Live! Open an account, use trading simulators, understand the trading platform, learn how to place orders & much more
Trading and Investing:
Do you want to learn how to invest successfully?
How to trade in the stock market without losing your shirt?
And how to limit your losses and increase your profits?
Learn everything you need to know to start Trading in the Stock Market today!
Whether you are trading stocks, forex, commodities, options, ETFs… this course will give you the competitive edge you need to increase your trading success!
–––––––––––––––––––––––––––––––––––––––––––––––––––––––––––––-
In this Udemy technical analysis trading course you are going to watch me trade live!
In this course I will show you how you can take advantage and profit from price consolidation and breakout movements in real time.
I will explain how to find stock brokers that can best fit your needs, so that you are able to easily find a brokerages firms that charges the right price for the right platform, that is reliable, efficient and customer service oriented.
Included you will also find a review guide to help you select a stock broker, based on the 20+ year experience of Barron's Best Online Brokers annual ranking.
You will learn:
how to select your broker
how to set up a trading platform correctly
how to trade different market sessions (pre-market, regular market and post-market)
how to enter trade (entry, stop loses, targets and bracket orders)
the difference between order types and how to use them correctly
a basic introduction to risk and money management
how to draw lines of support and resistance
how I trade the market in real time
and so MUCH MORE!