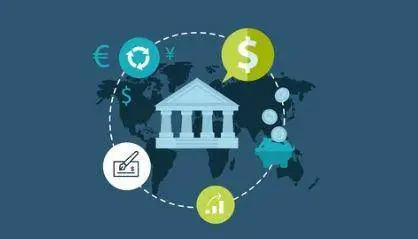 The Infinite Banking Concept: Privatize Finance
MP4 | Video: AVC 1280x720 | Audio: AAC 44KHz 2ch | Duration: 42M | Lec: 7 | 122 MB
Genre: eLearning | Language: English
A Powerful Strategy to Warehouse Capital, Become the Bank, and Take Full Control of Your Finances
How many people out there live month to month and use credit cards to fill in the gaps?
How many people have to sit across the desk from a lender who scrutinizes and passes judgment upon their financial position each time they want to buy a car?
How many young people are drenched in student loan debt because of skyrocketing tuitions and stagnant starting wages?
How many people struggle to save a little money for retirement, and depend entirely on the solvency of political pension programs?
How many people out there feel like they are never in control of their life because of their financial situation?
What if there were a way out?
What if there were a way to make money problems go away… forever?
What if there were a way to take full control of your family's finances for yourself, and for generations to come?
What if there were a way to actually become the bank and privatize finance completely?
What if there were a strategy so powerful that the political insiders and financial elite covered it up with advertising restrictions and regulations to keep it from getting out?
Would you want to know about it?
If so, this course is for you. The Infinite Banking Concept is your strategy to privatize finance, warehouse capital, and create a family bank.
You can use this strategy for yourself to finance a business, investments, or real estate purchases.
You can use this strategy to finance your child's college education.
You can use this strategy to finance travel or vacations.
You can use this strategy to create a million-dollar pension plan for yourself, your spouse, and your children.
But those are all short-term benefits. The true power of this concept can be unleashed if this strategy is implemented generationally.
I am not kidding when I say that you can use the Infinite Banking Concept to privatize finance for generations to come. If you think long-term, you can eliminate the need to borrow money ever again. Your personal bank will warehouse all the capital your family ever needs to live the life of their choosing.
Sound too good to be true? It's not. This is not your standard "personal finance for dummies" advice, nor is it abstract theory. This course delivers both the core principles and a real-world example directly from the instructor so you can see exactly how this strategy works.
To add additional value to this course, the instructor is completely willing to answer any and all questions you may have as you go through the material.
Now to be clear, this is not a get-rich-quick scheme; it is a long-term strategy that requires intense discipline and an out-of-the-box mindset. If that is you, please do not hesitate to enroll in the Infinite Banking Concept today!