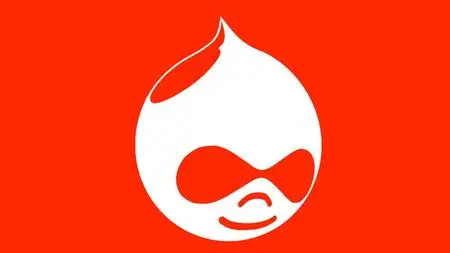 DRUPAL TUTORIAL: Drupal 8 Beginner to Advanced in 8 PROJECTS
MP4 | Video: AVC 1280x720 | Audio: AAC 44KHz 2ch | Duration: 7.5 Hours | Lec: 79 | 1.22 GB
Genre: eLearning | Language: English
Learn LATEST Drupal 8 Tutorial HANDS-ON with COMPLETE real life examples. BONUS assignments, tips, tricks, and pitfalls!
This course is the FIRST, ONLY, and most comprehensive Drupal course that brings the THREE ASPECTS TOGETHER - 1) Drupal 2) Content Management Principles AND 3) hands-on exercises. NO OTHER book, tutorial or course offers these unique set, anywhere on the internet.
Before you read further, see what my students are saying about my courses:
"Full marks - met and exceeded expectation. Gladly recommend to anyone" - Leila Barton
"One of the best course…. Thanks instructor for shaping our career" - by Taha Syed
–––––––
My promise to you: By the end of this course - you will be incredibly comfortable with Drupal 8 - and you will be able to use Drupal like a BOSS. You will be able to design, create and run world class Drupal sites - with complex requirements of RBAC, content flow, workflows and leverage huge existing library of Drupal modules!!!
–––––––
Do you want to Master the World's Most Popular Content Management Framework? Learn Drupal 8.x in this Comprehensive Course.
Learn the LATEST version - Drupal 8.x - - and stay miles AHEAD of the curve
BONUS: extra assignments, tips, tricks and pitfalls in all sections
Start from the very basics - this course makes no assumptions
Earn promotions with your new skills - Become indispensable in your institution
BONUS - Project File downloads - PRACTICE EXACTLY what is shown in each and every lecture
By the end of the course - you will be able to provide incredible Drupal based solutions.
YEARS of experience has be condensed into this course - with generous tips, tricks, best practices, pitfalls - in each and every concept lesson.
Learn DRUPAL 8.x to create INCREDIBLY POWERFUL software web solutions.
Learn to Use every aspect of Drupal - Content Management, User Management, User Experience, Extending Drupal with modules, Configurations, Application Structuring and admin Reports .
Identify REAL LIFE problems and solutions - web application development, rapid prototyping, content management.
Save Hundreds of hours and Thousands of dollars - by using open source resources OPTIMALLY, identifying, preventing and mitigating RISKS
Learn to Resolve the #1 PROBLEM that Entrepreneurs face by using Drupal - Budgets, Time and Resources De-mystify the 100s of features in Drupal - Content, Structure, Appearance, Extending, Configuration, People, Reports etc.