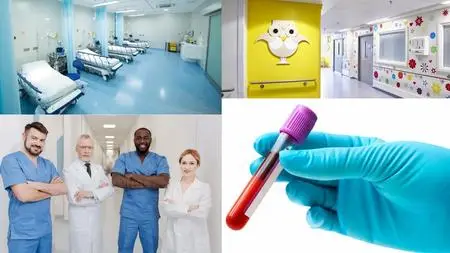 How to Conquer a Clinical Trial Easy ( 101 Basics and Tips )
MP4 | Video: AVC 1280x720 | Audio: AAC 44KHz 2ch | Duration: 32M | Lec: 5 | 716 MB
Genre: eLearning | Language: English
Have you ever wanted to do a clinical trial? Well this is the course for you. We go over all topics. And then some.
Hello and welcome to my 10th udemy course!
And this course we're going to be going over all topics on participating in a clinical trial.
Everything from finding a clinical trial to what studies I recommend participating in ,what to bring and what a typical study is like.
Also be giving some bonus tips along the way that I have yet to find an any review or talk on clinical studies.
(Disclaimer) I am not telling you what to do and this is purely my own opinion do what you want when participating in a clinical trial.
I have personally participated in many clinical trials for many years.
In my opinion there a great side income and I have made well over $10,000 a year participating in various high-end clinical trials.
The one thing I really put emphasis on is staying hydrated when participating in any study. They make the blood draws go so much smoother.
My overall goal for you watching this course is so that you can learn from someone who's "done it" on how to make a great side income.
Thank you so much for watching and have a blessed rest of your day.