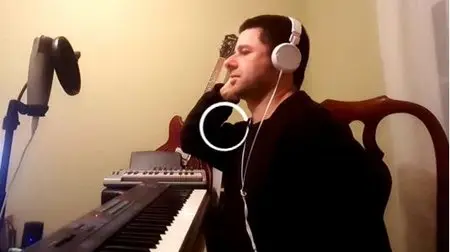 Create A Professional Music Video For Songwriters/Musicians
MP4 | Video: AVC 1280x720 | Audio: AAC 44KHz 2ch | Duration: 1 Hours | 595 MB
Genre: eLearning | Language: English
Create amazing music videos on a shoestring or no budget that look like the professional music videos on MTV or VH1.
Learn how easy and inexpensive it is to produce your own professional music videos. Some people who take this course may already have the 2 necessary materials: a modern smart phone and a good modern video editing software. That is all I use in my videos and I am going to show you just how easy it is.
Just a little history: I have written over 150 songs so far over the past 40 years and have always thought that you needed a lot of money and technical skills with videography to produce those videos you see from the big artists. Then, I saw those first videos from Justin Bieber that got him noticed with Usher's manager Scooter Braun. When nobody knew who Justin Bieber was, his mother put out these amazing professional looking videos and had no record company backing, but got noticed from somebody associated with one of the biggest R&B stars at that time. Also, Arnel Pineda (from the Philippines) current singer of Journey was also discovered by guitarist Neil Schon from YouTube.
As students of this course, you can use these same techniques that Justin Bieber used for his videos and that I use for the Pianoland video.
This Is REALLY A Quick Course. There is No Need For A Large Course To Learn How To Accomplish This.
You may look at the curriculum and think that this is a very basic course, because of how small it is, but nothing can be further from the truth. I designed it that way, because I know you are excited about creating a music video. Why drag it out?
I promise you that if you follow my advice in this course, you will be able to create an amazing music video for your music or band that used to cost tens of thousands of dollars.
So, I look forward to teaching you this amazing thing that musicians need for marketing their music career. Also, seeing yourself on a professional music is just exhilarating!