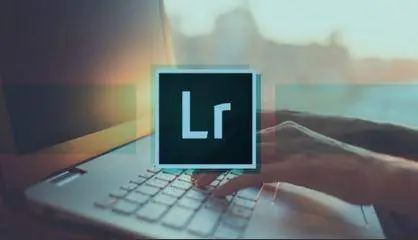 Adobe Photoshop Lightroom 6/CC Training
MP4 | Video: AVC 1280x720 | Audio: AAC 44KHz 2ch | Duration: 7.5 Hours | 7.89 GB
Genre: eLearning | Language: English
Harness The Power Of Lightroom 6/CC To Create Beautiful Photos And Improve Your Digital Photography
Adobe Photoshop Lightroom CC is a powerful tool to manage and your digital images. Learn how you can use a simple 3-Step "Lightroom Workflow" process to speed up your digital photo retouching using Lightroom.
#1 - Ingest - Import your 100s, 1000s or even 10,000s+ of images and have Lightroom quickly catalog and process them.
#2 - Digest - This is the heart of the Lightroom "Creative Process". Quickly make "Develop" adjustments and apply them quickly to many images with a simple click.
#3 - Export - Lightroom has several modules to export photos including a "Web", "Slideshow", "Book" and "Print" modules.
Discover The Power Of Adobe Photoshop Lightroom To Create Beautiful Photos And Improve Your Digital Photography
Download ALL photos used in this course.
Follow along at your own pace.
Comprehensive coverage of the "Library" and "Develop" modules.
Watch over my shoulder as I make "Develop" adjustments to the images in the catalog.
Course Contents And Overview
This course contains over 85+ lectures and 7.5+ hours of content! It is designed for you if you want to:
Learn Adobe Photoshop Lightroom CC IN DETAIL
Improve and adjust your workflow to take advantage of Lightroom's full capabilities of SPEED and EFFICIENCY
Develop your digital photography skills
Master retouching and colour adjustments with Lightroom
Section #1 - Quickly get started with this course and download ALL the images used in this course.
Section #2 - Get a quick overview of the 3-step "Lightroom Workflow" process and the Lightroom UI. Then jump right in and create your first catalog in Lightroom and import your 1st photos!
Section #3 - Discover the various "views" you have in the Library module and how you can use them to your best advantage in working with your photos. There's a short quiz in this section too ;)
Section #4 - I share a few tips and techniques for how you can speed up Lightroom even more so that you can get to work doing what you love to do! Additional information is provided about how the internals of the Lightroom catalog work and how you can use it to your advantage.
Section #5 - Image metadata and attributes. "Flags" "Ratings" and "Labels" are the fastest ways for me to add metadata to my images. These help me quickly sort out which images are "rejects" and which images I can work with right away!
Section #6 - Collections in Adobe Photoshop Lightroom CC are an excellent way to keep track of images. Collections are also very helpful in exporting your photos for publishing on a variety of platforms.
Section #7 - Learn all about Keywords and Metadata and how they can be invaluable to you when managing 1000s and 10,000s+ of photos!
Section #8 - I share with you one of my workflows when I use Adobe Photoshop Lightroom CC. Watch this section carefully and make notes of how you can become faster and more experienced as a photographer.
Section #9 - Learn very quickly how you can export your photos with a variety of different settings. Again, "SPEED" is one of the key features of Lightroom and this is no exception!
Section #10 - This begins the heart of the "artistic" and "creative" process of Lightroom. Learn how you can make colour and tonal adjustments to your images easily and quickly!
Section #11 - Discover other image adjustments and tips that you can implement right away and improve your images fast!
Section #12 - The "Tool Strip" is an invaluable set of tools that, when learnt, will make your images "pop" and jump out at your viewer! Pay close attention to the videos in this section.
Section #13 - Understanding HSL (Hue, Saturation, Luminance) are important to make beautiful, artistic touches to your images. This is a creative process and Lightroom will help you to unleash your creativity.
Section #14 - The "Slideshow" module is a quick way to make a video slideshow of your favourite images and punch it up with some music and "pan & zoom" effects.
Section #15 - A quick section to wrap up the learning in this course.