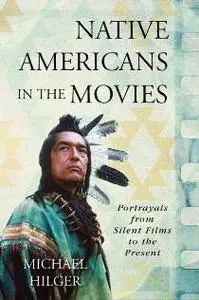 Native Americans in the Movies :
Portrayals From Silent Films to the Present
by Michael Hilger
English | 2016 | ISBN: 1442240016 | 464 Pages | PDF | 3.8 MB
Since the early days of the silent era, Native Americans have been captured on film, often in unflattering ways. Over the decades, some filmmakers have tried to portray the Native American on screen with more balanced interpretations—to varying degrees of success. More recent films such as The New World, Flags of Our Fathers, and Frozen River have offered depictions of both historical and contemporary Native Americans, providing viewers with a range of representations.
In Native Americans in the Movies: Portrayals from Silent Films to the Present, Michael Hilger surveys more than a century of cinema. Drawing upon his previous work, From Savage to Nobleman, Hilger presents a thorough revision of the earlier volume. The introductory material has not only been revised with updated information and examples but also adds discussions of representative films produced since the mid-1990s. Now organized alphabetically, the entries on individual films cover all relevant works made over the past century, and each entry contains much more information than those in the earlier book. Details include
- film summary
- nation represented
- image portrayal
- production details
- DVD availability
Many of the entries also contain comments from film critics to indicate how the movies were regarded at the time of their theatrical release. Supplemented by appendixes of image portrayals, representations of nations, and a list of made-for-television movies, this volume offers readers a comprehensive and up-to-date overview of hundreds of films in which Native American characters have appeared on the big screen. As such, Native Americans in the Movies will appeal not only to scholars of media, ethnic studies, and history but also to anyone interested in the portrayal of Native Americans in cinema.