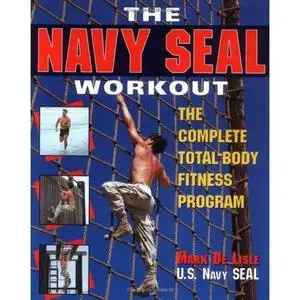 It stands to reason that the military units assigned to carry out the most dangerous missions would require their soldiers to be in the best shape. To get the soldiers in that kind of shape, those units–the U.S. Navy SEALs among them–would have to have the most effective and innovative fitness programs.
The Navy SEAL Workout doesn't disappoint. The program will build tremendous upper-body strength and muscular endurance through a series of pull- ups (there are five variations on this exercise), dips, and push-ups (four variations). But that's the easy part of the program; the advanced lower-body workout includes an astounding 18 exercises for midsection muscles. (There are beginner and intermediate versions of these workouts before you get to the advanced level.) And you do all that before you run and swim–the other two components in the SEAL program.
A fitness professional might quibble with some of the choices of abdominal exercises–they can overwork hip-flexor muscles, which can lead to lower back strain–but the overall program is a guaranteed fat burner and muscle tightener. It's not designed for building huge muscles–you'll need a weightlifting program for that. But when you're in good enough shape to join an elite combat unit, who needs big muscles?
Author:
Mark De Lisle
ISBN:
0809229021
Download Size:
4.99mb
File Type:
PDF Scan
Password:
stockholm
http://rapidshare.de/files/26019546/0809229021.rar