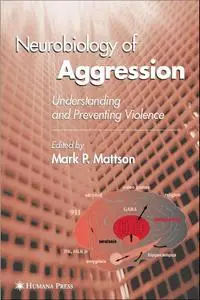 Neurobiology of Aggression: Understanding and Preventing Violence
edited by Mark P. Mattson
Humana Press | ISBN 158829188X | 2003 | PDF | 336 pages | 4.1 MB
This interdisciplinary review of the cellular and molecular basis of aggression shows how the nerve cell circuitry and the neurochemistry that mediates aggressive behaviors are modified by various environmental and genetic factors. The authors focus on the links to cognition and the neurotransmitter pathways that either promote or suppress violent behavior. They also examine how family environment, early life experiences, exposure to violent video games and movies, religion, and substance abuse effect violent behaviors, including participation in gangs and terrorist organizations. Various behavioral and pharmacological approaches are presented for preventing and treating personal aggression.