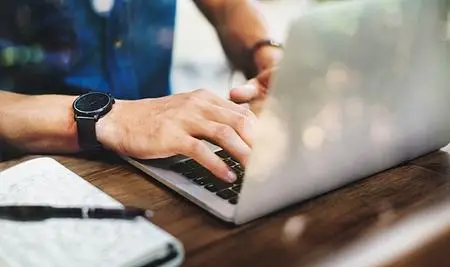 The Complete front end web developer Bootcamp - 14 projects
MP4 | Video: 1280x720 | Duration: 19 Hours | 3.7 GB | Subtitles: VTT | Project Files
Author: Igneus Technologies | Language: English | Skill level: All Levels
The course covers everything you'll need to know to start building front end experiences. Over the 10 weeks we'll cover the main languages of the front end web – HTML, CSS and some Javascript. This is one of the most comprehensive bootcamp available online. So, if you are new to web development, thats great news because starting from scratch is always easy. And if you have tried some other courses before, you already know that web development is not easy.
This course gives you a unique experience and focus only on front end web development. First we will get professional and free web development tools, then we will start with HTML. Once we cover this ground, we will take down our very first challenge. Further we will learn HTML 5 and start our first project.
Moving further we will take CSS and CSS3. After that we will have a complete and dedicated section on projects. After that we will learn Bootstrap and optimise our sites for mobile view. After that we will learn Javascript and jQuery and will do some projects in that.
Structure of this is designed after research and you will never feel bore in this course. After completion of the course, you will be able to design a web page in the exact same design that is on your mind or you might have seen on some theme website.
Creating a web template of your own or edit the one, you will be a full skill ninja to do the job.
Our offline bootcamps are priced at 1000$ per student but with online education, you can get the exact same content in fractions of that.
Requirements:
No pre requirements to start this course
we will need a few FREE editors (covered in videos)
A simple browser, ohh wait, you already have that
Some developers addon on your browser (covered in videos)