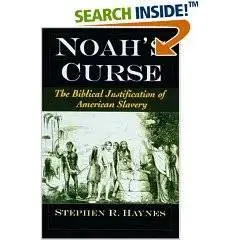 Stephen R. Haynes, Noah's Curse : The Biblical Justification of American Slavery
Oxford University Press | ISBN 0195142799 | PDF | 2002 | 322 pages | 1,7 MB
Examining the history of the American interpretation of Noah's curse, this book begins with an overview of the prior history of the reception of this scripture and then turns to the distinctive and creative ways in which the curse was appropriated by American pro-slavery and pro-segregation interpreters.
No pass. Enjoy.