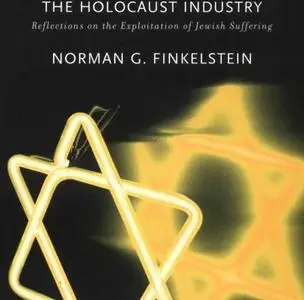 Norman G. Finkelstein, The Holocaust Industry: Reflections on the Exploitation of Jewish Suffering

PDF | Paperback: 160 pages | Publisher: November 2001 | Language: English | ISBN: 1859843239 | 0,6 Mb
Kudos to Finkelstein for having the courage to tackle such subject matter. The fact that he himself, a descendent of Holocaust survivors, has been attacked and derided for writing it just goes to prove one of his underlying points: you cannot criticize the state of Israel or its proponents without being labeled an anti-Semite. Any discussion of their illegal occupation or the countless UN resolutions condemning them is tantamount to sympathizing and promoting terrorism. By far one of the most interesting sections is the portion dealing with the Swiss banks; this version also has an updated appendix that covers rulings left out of the hardcover edition. Finkelstein does come across overtly hostile at times but his anger is justified and those holding it against him seem to blow it a bit out of proportion. Very odd that those on the far left and far right both give accolades to this work. Hilberg's endorsement carries a tremendous amount of weight, and those unfamiliar with his seminal multi-volume set The Destruction of European Jews would be well served to check it out.
PW: AvaxHome-HungryMind