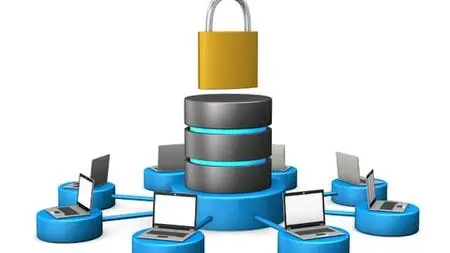 Oracle Database 12c Administration Training Course
.MP4 | Video: 1280x720, 30 fps(r) | Audio: AAC, 44100 Hz, 2ch | 1.26 GB
Duration: 3 hours | Genre: eLearning Video | Language: English
Learn Oracle database administrator practical experience in administering, monitoring and troubleshooting an Oracle 12.
What you'll learn
Installing Oracle Grid Infrastructure for Standalone Servers.
Identify database concepts
Managing components with Oracle Restart
Configuring the Oracle Network Environment
Upgrading existing versions of Oracle Database to the latest Oracle Database 12c.
Understand the database development lifecycle
Creating and maintaining Oracle Database Instances.
Building and managing Storage Structures.
Configuring and managing the Network Environment.
Creating and managing users.
Design databases based on data modeling and data normalization techniques
Construct database queries using SQL
Learning basic backup and recovery techniques.
Implement techniques required for data security, privacy, fraud detection and backup and recovery
Requirements
Basic Knowledge of SQL Server
Install SQL Developer (free!)
Description
Welcome to " Oracle Database 12c Administration Training Course "
This Oracle database 12c release comes re-engineered for Cloud computing. It also offers a multitenant infrastructure that ensures unparalleled software and hardware efficiencies, including high performance and management benefits, along with efficient and fast Cloud provisioning. Oracle 12c certification emphasizes the complete practical knowledge required by DBAs in today's competitive world. Oracle Database 12c Administration Training Course will provide advanced skills and expertise required of proficient database administrators. Achieving this Oracle Database 12c Administration Training Course credential will validate your skills in managing Oracle databases effectively and efficiently while optimizing their performance.
which will help students in learning the basics to build a well-made database with the help of basic database commands. Students will get to learn how to operate the stored data and return meaningful results to analyse the data stored. You can also opt these courses to achieve Database administration certification.
The following topics are covered in this course:
Introduction
Design Methodology and Tools
SQL Query Basics
Advanced Data Manipulation
Modify and Create Database Object
Database Architecture
DBA Configuration Tools
Manage Tablespaces and Disk Space
Table Compression
Manage System-Related Tablespaces
Database Monitoring
Oracle Database 12c New Features:
Online migration of an active data file
Online table partition or sub-partition migration
Invisible column
Multiple indexes on the same column
DDL logging
Temporary undo in- and- outs
New backup user privilege
How to execute SQL statement in RMAN
Table level recovery in RMAN
Restricting PGA size
Who this course is for:
Database administrators
System analysts
Software developers
Programmers
Consultants
This Oracle Database 12c Administration training course is for anyone who needs to administer, monitor and support an Oracle 12c database.