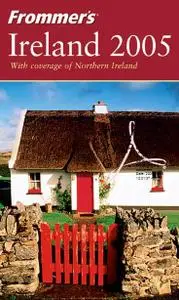 PDF-book : Frommer_s_-_Ireland_2005.pdf



written by Suzanne Rowan Kelleher
Wiley Publishing | ISBN 0-7645-7355-1 | 2005 | 610 pages | PDF | 17,2 MB
http://www.ftp2share.com/file/7416/ireland.html
What's New in Ireland
Smoke gets in the eyes of fewer Irishmen
these days, as the long-awaited
nationwide smoking ban in public
places—including hotels, restaurants,
and pubs—was made law in early
2004. For nonsmokers, the change has
meant being able to enjoy a nice meal
in a restaurant or a pint of Guinness in
a pub without what used to be a ubiquitous
smoky haze. And now, nearly a
year since the law was enacted, opinion
polls show the public response to
be overwhelmingly supportive. So,
what's a smoker to do? Try to find one
of the many pubs and restaurants that
have opened outdoor beer gardens—
a trend that's sprung from the ban.
Want to be where the action is this
year? Set your compasses due south,
because Cork City is the European
Cultural Capital in 2005, with a dazzling
calendar that's chockablock with
theater, art, music, dance, and general
partying all year long. For more about
what's happening in Cork, see "Ireland
Calendar of Events" in chapter 2
and chapter 7. You can also see a full
listing of events at
www.cork2005.ie
.
Of course, the rest of Ireland
deserves your attention as well.
Here are some of the more notable
developments.
PLANNING YOUR TRIP Good
news! After several years of across-theboard
hotel and restaurant price hikes,
we've been seeing costs finally leveling
off and, in some notable areas—such
as Dublin's luxury hotels—prices
have actually fallen. Things were
looking bleak a few years ago when a
consumer pricing report determined
that Ireland has become the most
expensive country in Europe. But
we've witnessed the pricing tide beginning
to recede in 2004, and we salute
the hoteliers and restaurateurs who
have worked hard to make Ireland a
more affordable place.
Another welcome trend that's continued
is the popularity of fixed-price
meals at restaurants all over Ireland.
You can save substantially on your
meals if you choose the "early bird"
and "pretheater" dinner menus, or
from a variety of other multicourse
fixed menus. Other thrifty strategies
include visiting more expensive restaurants
for lunch and going for "pub
grub" at dinnertime.
If you're going to be doing a lot of
sightseeing, buy a Heritage Card, for
€20 ($24), which gives you unlimited
access for a year to 65 heritage sites
across Ireland. You can buy the card
by filling out an application online
(
www.heritageireland.ie
) or upon your
arrival at any of the participating sites.
Over the course of a week of sightseeing,
the card will pay for itself several
times over