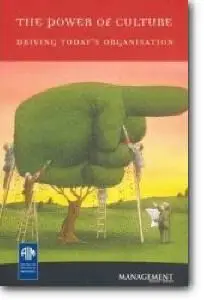 Carolyn Barker and Robyn Coy, «The Power of Culture: Driving Todays Organisation»
McGraw-Hill | ISBN 0074713817 | 2004 Year | CHM | 0,69 Mb | 244 Pages
Organisational culture is one of the most powerful performance levers available for managers. It can drive strategy and productivity, but if mishandled or ignored it will destroy gains and sabotage change.

Yet most managers are either unable or unwilling to harness the power of culture, thereby missing a critical opportunity to turn the 'soft stuff' of the organisation into hard, bottom-line results.

In The Power of Culture, the Australian Institute of management draws together nine accomplished managers and business experts to explore the implications and application of organsational culture, including how to understand, assess, manage and lead organisational culture to achieve competitive advantage.

This book will provoke managers to rethink their approach to the human dynamic of the organisation. It is a mixture of theory, real-life application and practical guidance, with each self-contained chapter featuring 'take aways' for the manager to explore and employ in the workplace.