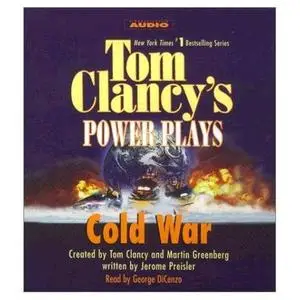 [Audiobook] Tom Clancy's - Power Plays: Cold War
ISBN: 0425182142 | MP3 | 24 kbps | 36,2 Mb
On the wind-swept, Ice-covered continent of Antartica, Roger Gordian's UpLink Technologies has established a scientific research facility called Cold Corners. But its testing of potential robotic landing craft for use on Mars is disrupted when one of the rovers disappears – along with the repair team sent out after it.
Fear of discovery has prompted a renegade consortium – that is illegally using Antartica as a nuclear waste dump – to wipe out the UpLink base. Now, the men and women of Cold Corners have only themselves to rely on as the consortium mounts its decisive strike against the ice station – and the final sunset plunges them into the total darkness of a polar winter.
DOWNLOAD from RAPIDSHARE
or mirror:
DOWNLOAD from DEPOSITFILES