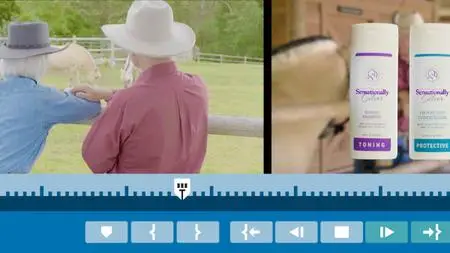 Premiere Pro Quick Tips
.MP4, AVC, 1280x720, 30 fps | English, AAC, 2 Ch | 52m | 226 MB
Instructor: Christine Steele
Learn new techniques to improve speed and efficiency while editing and performing everyday actions in Adobe Premiere Pro application panels. Instructor Christine Steele covers topics like Source, Program and Timeline panel editing techniques, streamlined effects and finishing skills, and alternative workflows and shortcuts that reduce repetitive actions. Christine shows you how to improve fluidity when performing tasks with standard tools, as well as learning to use less-well-known menu items.
The course is set up for quickly learning new techniques, gaining speed while editing, and enhancing recall of the available tools and shortcuts. With Christine's tips, you can improve your performance and agility in Premiere Pro, so you can stay focused on creative efforts and avoid more cumbersome steps to achieve a desired result.