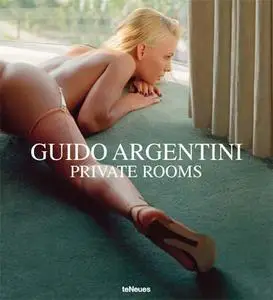 Hardcover: 256 pages | Publisher: Te Neues Publishing Company
Language: English | ISBN: 3832790810 | November 2005 | Format: PDF | Size: 16 MB
Book Description
Daring and provocative, these images of the female nude push the viewer's limits and enters 'forbidden territory'. Argentini plays with our notions of privacy and constructs a deeply erotic universe where it is hard to know what we will find–our hidden sexual fantasies or a parallel reality? These charged images are both sophisticated and raw, with a dark and extemely refined glamour all their own.
From the Inside Flap
Private Rooms is the result of an ambitious photographic project by renowned photographer Guido Argentini that took more than ten years to complete. All pictures were taken in the intimacy of closed rooms, ancient villas, modern apartments and numerous elegant hotels. Argentini plays with our notions of privacy and constructs a hidden erotic universe in which each image becomes a story with no beginning or end. While each photograph challenges the viewer to defy limits and enter forbidden territory, this is a collection that was clearly born out of a love for women and was completed only thanks to them.
About the Author
Guido Argentini was born in Florence, Italy in 1966. He has lived in Los Angeles since 1990 and has photographed for Vogue, Marie Claire, Playboy, Max and Men's Health. Guido Argentini's SILVEREYE (ISBN: 3-8328-5593-X) was published by teNeues in 2003.
Size
17.342.383 bytes
http://rapidshare.com/files/2122750/Private_Rooms_by_Guido_Argentini__ISBN-3832790810_.rar
MD5: 2b1ca6d7c547b6bd6681fef9740649cfShare at your will… :)


No Password