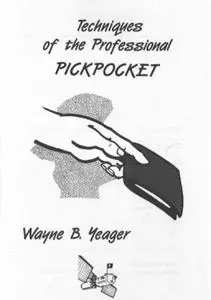 Techniques Of The Profesional Pick Pocket | 1990 | PDF
ISBN: 1-55950-046-8 | 3.2mb | pages 70 | Wayne Yeager
So you want to pick pockets. This book is quite funny but I suspect that the author really is a pick pocket. Read this for tips of the trade, or so you don't get caught by a pro!
Download link:
http://www.oxyshare.com/get/829071357449295acbff4a/Techniques_
of_ the_ Professional_Pickpocket.pdf.html