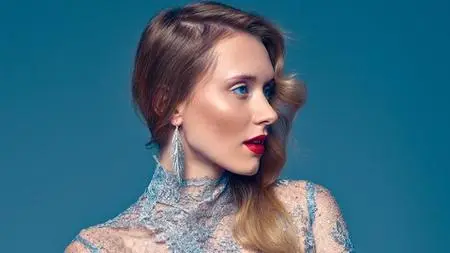 Profesjonalne Gradowanie w Photoshop
.MP4 | Video: 1280x720, 30 fps(r) | Audio: AAC, 48000 Hz, 2ch | 594 MB
Duration: 3.5 hours | Genre: eLearning | Language: Polski
Naucz się profesjonalnych technik pracy z kolorem w Photoshop - spraw by twoje zdjęcia się wyróżniały!
What you'll learn
Używać photoshopa komfortowo
Tworzyć niesamowite zdjęcia
Rozumieć jak działają harmonie kolorów
Widzieć jak używać profesjonalnych technik retuszu
Będziesz w stanie poprawić swoje zdjęcia od zaraz
Będziesz o wiele lepszym retuszerem w stanie zbudować imponujące portfolio
Requirements
Powinieneś być zaznajomiony z programem Photoshop - Podstawy
Description
Czym jest kolor? Jakbyś odpowiedział na zadane pytanie? W jaki sposób opiszesz kolor czerwony, jak wygląda magenta, lub jak wyrazić kolor niebieski? Nie jesteśmy w stanie wyjaśnić koloru bez nazywania ich, jednak jesteśmy w stanie to wyrazić je poprzez opowiadanie historii.
W tym kursie dogłębnie przyjrzymy się kolorom wpływającym na zdjęcia, lub jak możemy zbudować atmosferę na zdjęciu poprzez pracę z kolorem. Proces poprawy i procesowania koloru nazywamy - Gradowaniem.
Musze się zgodzić że każda część retuszu jest ważna dla zdjęcia, jednak kolor jest tym elementem który ma największy impakt na finałowy odbiór i na to jak twoje zdjęcia będą widziane.
Dlaczego kolor jest tak ważny?
Pamiętaj, że zdjęcia to nie tylko klatka z ludzkiego życia. Zdjęcia opowiadają historie, a kolory są kontentem zdjęć. Twoim zadaniem jest sprawić by ludzie czuli emocje patrząc na zdjęcia. Chcesz pokazać co Ty czujesz poprzez swoje zdjęcia, nie ważne czy jesteś fotografem, czy retuszerem podobnie jak ja.
Dla mnie, jako retuszera kolory są najważniejszą częścią obrazu i informacji stojącym za nim. Jest to rownież ulubiona część mojej pracy. Pracowanie z czerwienią by pokazać silne emocje, pójście w roże by dodać delikatności, czy praca z kolorem niebieskiem by odbiorca mogł poczuć komfort.
To jest to czego was uczę. Dlaczego ten kurs jest specialmy? Bo nie tylko będziemy tutaj rozmawiać o teorii, a w większości czeka nas praca na prawdziwych przykładach.
W tym kursie będziemy pracowali na kilku przykładach, na zdjęciach przy naturalnym swietle, studyjnym, portrecie, jak i modowym. Więc nie ważne czym się zajmujesz - na pewno znajdziesz coś dla siebie.
Marcin
Who this course is for:
Każdy kto chce się nauczyć Photoshop
Fotografowie którzy chcą się nauczyć jak edytować zdjęcia
Retuszerzy
Każdy kto chce być profesjonalnym retuszerem
Każdy kto chce by ich zdjęcia się wyróżniały wysoką jakością