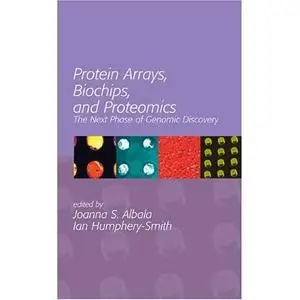 Protein Arrays, Biochips, and Proteomics
edited by Joanna S. Albala, Ian Humphery-Smith
Marcel Dekker | ISBN 0-8247-4312-1 | 2003 | PDF | 423 pages | 3.5 MB
From disease marker identification to accelerated drug development, Protein Arrays, Biochips, and Proteomics offers a detailed overview of current and emerging trends in the field of array-based proteomics. This reference focuses on innovations in protein microarrays and biochips, mass spectrometry, high-throughput protein expression, protein-protein interactions, structural proteomics, and the proteomic marketplace for comprehensive understanding of past, present, and future proteomic research. Offering an abundance of figures and charts, the book compiles a wide variety of technologies and applications ranging from functionalized chip surfaces to strategies for protein expression.