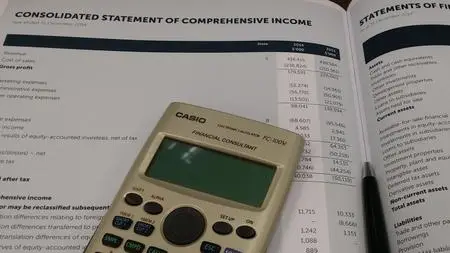 Read financial statements as a stock investor
.MP4, AVC, 1280x720, 30 fps | English, AAC, 2 Ch | 2h 17m | 1.27 GB
Instructor: Brennen Pak
A life-skill to pick up critical values and essential numbers from financial statements for value investing & selection.
What you'll learn
Acquire useful practical skills based on financial statements.
Identify the good and bad stocks from the financial statements within 30 minutes.
Be able to make a quick quantitative assessment of stocks based on the right numbers from the financial statements.
Description
This course is to enable newbie or keen stock investors to arm with some basic skills in reading financial statements. The ability to read financial statements is the first step to be a good stock investor. It is a financial language that all stocks wannabe should aim to acquire to significantly augment the success rate in stock investments.
When one comes across the financial statements of a stock, the first thing that an investor should do is to be able to identify whether that stock is a good stock or a bad one. If the stock is a good one, what makes the company successful. And if the stock is a lousy one, then what makes it to be bad. This course aims to arm you with just that, at least at the first level.
As this is a course for the newbies and keen stock investors, we do not expect anything from the audience other than an enthusiastic learning mind to pick up some basic skills to increase your success rate in picking up stocks.
This is a basic but powerful course. It takes only about 2 hours of your time to focus on the essentials taught in the lessons. Pick up some skills for just a song!
Who this course is for:
For stock investors, particularly the newbies and stock investors wannabes, who want to start with fundamental analyses.
For veteran stock traders who want to start on value investing.
For students who want to learn more about financial statements and their applications.
This course is not meant for practice accountant or train one to become an accountant or an account executive. Its objective is to help students identify good stocks and bad stocks fairly quickly using financial statements.
This course is not meant for investors who look for quick-fixed solution to their stocks that have deteriorated in value.
Students shall not ask instructors to analyse stocks other than those discussed in the course. The instructors are not stock analysts who special in specific stocks.