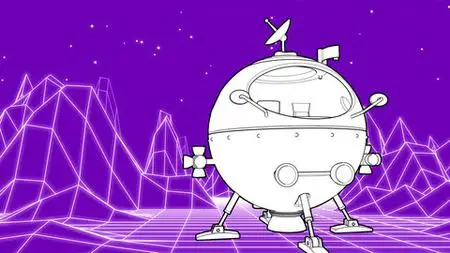 Rhino 7 Introduction & Essential Training 2 In 1 Pack
Genre: eLearning | MP4 | Video: h264, 1280x720 | Audio: AAC, 44.1 KHz
Language: English | Size: 3.00 GB | Duration: 3h 12m
Get introduced and develop the essential skills to master Rhino 7
What you'll learn
The basic essentials to start using this powerful software
Show you around the Rhino user interface, including how to configure and customize it
Explain terms and strategies that you will need to use, including curve types and surface types
Walk you through some viewport features and how to navigate the viewports by panning, zooming, and rotating
Cover viewing models with shading modes
An explanation of the help system in Rhino
Get started drawing and modeling in Rhino 7
Introduce you to the commands and customizations in the Rhino interface
The useful Properties panel and Gumball
Step you through workflow basics, such as selecting objects, organizing a project using layers, and basic transformations
How to draw using 2D geometry
Conclude by showing you useful commands and features to start modeling basic surfaces
Description
Introducing Rhino 7
Are you wanting to get started with Rhino, but aren't sure where to begin? In this course, instructor Dave Schultze gives you a quick tour of the basic essentials to start using this powerful software. Dave shows you around the Rhino user interface, including how to configure and customize it. He explains terms and strategies that you will need to use, including curve types and surface types. Dave walks you through some viewport features and how to navigate the viewports by panning, zooming, and rotating. He covers viewing models with shading modes, then concludes with an explanation of the help system in Rhino.
Rhino 7 Essential Training
Rhino is a popular and easy-to-use 3D modeling program. In this course, instructor Dave Schultze uses clear explanations and helpful exercises to get you started drawing and modeling in Rhino 7. Dave introduces you to the commands and customizations in the Rhino interface, as well as the useful Properties panel and Gumball. He steps you through workflow basics, such as selecting objects, organizing a project using layers, and basic transformations. Dave shows you how to draw using 2D geometry. He concludes by showing you useful commands and features to start modeling basic surfaces.