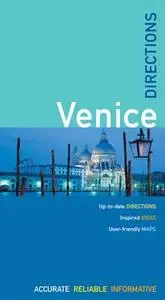 Rough Guide Direction Venice
Rough Guides; Bk&Mini CD edition | ISBN 1843533537 | 2004 Year | PDF, rar | 199 Pages | 6,53 Mb
Founded 1500 years ago on a cluster of mudflats in the centre of a lagoon, Venice rose to become Europe's main trading town between the West and the East, and at its height controlled an empire that stretched from Italy to Cyprus. The melancholic mood of the city is in part a product of the discrepancy between what Venice used to be, and what it has become: in effect, all of central Venice is one colossal sight, and you'd have a great time if you were to spend your days here just wandering the alleyways at leisure, and soaking it all up. Venice DIRECTIONS has all you need to get the most out of your stay: the best-value hotels, the most unmissable sights, and the coolest bars and restaurants.
download
Previous publications
Frommer's Prague and the best of Czech Republic
Cuba for Beginners
Rough Guide Direction New York
Rough Guide Direction Lisbon