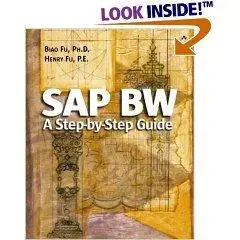 SAP BW: A Step by Step Guide for BW 2.0
Language: English | PDF | Paperback: 480 pages | ISBN: 0201703661 | Publisher: Addison-Wesley Professional; Pap/Cdr edition (July 23, 2002) | 57.2 MB
Practitioner's guide uses step by step instructions complete with a plethora of screen captures to illustrate key SAP BW functionalities. Softcover.
From the Back Cover
SAP BW has recently come to the fore as a valuable tool for developing data warehouses that accurately and effectively support critical business decision making. It facilitates easy-to-use and high-performance extraction, transfer, transformation, and loading of data from a variety of data sources, including such comprehensive business management systems as SAP R/3.