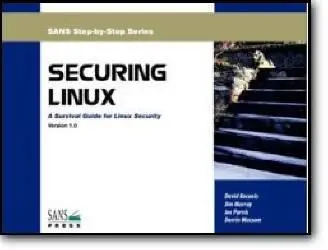 David Koconis, Jim Murray, Jos Purvis, Darrin Wassom, «Securing Linux: A Survival Guide for Linux Security»
SANS Institute | ISBN 097242735X | 2003 Year | CHM | 0,17 Mb | 104 Pages
As the Linux operating system has matured and grown in popularity, security risks have increased. SANS is pleased to announce publication of Securing Linux, a collaborative effort from many authorities who work with and secure Linux on a daily basis. This new addition to the Security Step-by-Step guides is not just an update to the previous Linux Step-by-Step from SANS. The book is a complete rewrite from the ground up, showing the latest in best practices for securing a Linux system. Check it out: the 104-page definitive guide is not only for security experts. The novice experimenting with Linux at home or in the workplace will benefit from this guide, which covers both workstations and many server setups. By using example scripts and the accompanying text that explains why a task should be carried out, you can increase the security of your Linux system.