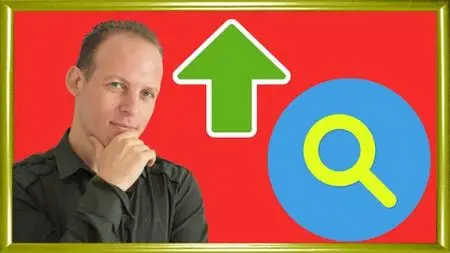 SEMRush Site Audit + Extended SEMRush Free Trial
Duration: 1h 1m | .MP4 1280x720, 30 fps(r) | AAC, 44100 Hz, 2ch | 508 MB
Genre: eLearning | Language: English
SEMRush is one of the top SEO industry tools. Learn SEMRush for link-building, on-page SEO, and much more
What you'll learn
Competitor link research
Competitor keyword research
SEO site audit
Different keyword research than Google Keyword Tool
On-page SEO improvements
Find errors with your website
Requirements
You have to enroll in a free trial for SEMRush or sign up as a customer
Description
Hand-on walkthrough over the most important features of SEMRush to find fixes and tactics you can do on the same day you begin using SEMRUsh.
What you can do with SEMRush:
Site audit
Keyword research that will give you different keywords than the Google keyword tool
Link-building
Citations
Competitor keyword spying
Competitor link research
Track page ranking for specific keywords
SEMRush is a very powerful tool. You can also schedule social media posts and create a social media calendar. But those are not core SEO strategies.
SEMRush also gives you tools for running ads, but this course only focuses on organic and free SEO.
DISCLAIMER ON THE SEMRUSH TOOL
The course goes over a number of SEO tools including SEMRush. Some of these tools require you to enter your contact and email information. You don't have to use those tools if you are not comfortable giving out that information. Also, SEMRush is a paid tool, but it does offer a free trial.
WHAT TO EXPECT
Expect to find link opportunities, better keywords to rank for, errors on your site, and much more insight into what your competitors are doing for SEO. You can get all this information on the first day you use the tool. Luckily, you don't have to rush through it. SEMRush provides a 7-day free trial and students of this course can extend that to a 30-day free trial.
Who this course is for:
SEO freelancers
People doing SEO for their website
More Info