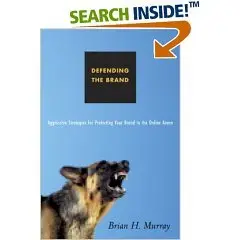 Defending the Brand:Aggressive Strategies for Protecting Your Brand in the Online Arena
AMACOM | ISBN 0814407544 | October 2003 | PDF | 5.4 Mb | 272 Pages
"Defending the Brand" is the definitive work in the field of protecting your brand presence on the Internet. I have read several books on Internet Security, site hijacking, and other problems of the Internet and even hold a security certification. I am not aware of any other book on the market today that explains so well the problems of malicious hackers and pranksters and how quickly they can destroy your brand name.