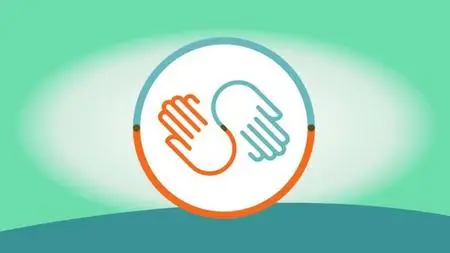 Skillshare For Beginners: Fast Track Training
Video: .mp4 (1280x720, 30 fps(r)) | Audio: aac, 44100 Hz, 2ch | Size: 413 MB
Genre: eLearning Video | Duration: 21 lectures (55 mins) | Language: English
A Step By Step Process That Will Show You How To Earn A Full Time Income By Selling Your Courses On Skillshare.
What you'll learn
Brand New Over-The-Shoulder Video Series To Learn Skillshare
How To Easily Master Skillshare For Beginners
Know Best Practices For Success On Skillshare
Create A Passive Income On Skillshare
Requirements
A computer with internet access
A willingness to learn and take action
A Skillshare account
Description
Heard about people making money with Skillshare?
Brand New Over-The-Shoulder Video Series On How To Sell Your Knowledge For Passive Profits On Skillshare.
Have you ever thought about selling what you know online?
How about not having to mess up with all the technical aspect of building a website and driving traffic to your info products?
Does that interests you to know an easy and no hassle way of making money online and not having to compete with fierce marketers?
If the you answer YES to all of these, then I've good news for you…
In one word: "Skillshare".
The Holy Grail For Infopreneurs
Skillshare has over 3,000,000 students who are active on the site.
That's right - 3 millions!
By teaching on Skillshare you can easily tape into that ever-expanding pool of eager students.
You do not have to advertise your class, the platform is popular enough for students to find your class and enroll easily.
Most classes on Skillshare gain students organically.
No Experience Required, Fast, Easy, Convenient
The advantage with Skillshare is that you do not need anything to get started and hit the ground running.
Everything you require to start and teach a successful class is made available on the platform.
It only takes a few minutes to set everything up and get started.
For pre-recorded videos, the teaching platform has some easy to use editing tools that teachers make can make use of.
Why You Need To Get Started Now:
Unlimited number of classes to teach on Skillshare.
No advertising needed to teach a successful class on Skillshare.
Turn your creative skill into an income by selling on Skillshare.
No tools are required to hit the ground running when teaching a class on Skillshare.
Benefit from the positive Skillshare community and learn from other teachers as well.
And the list goes on and on.
Selling on Skillshare will bring your business to the next level and that is why I decided to come up with this unique over the shoulder video series to get you started very quickly with it.
How To Make Passive Profits By Teaching What You Know
There's nothing like this video series.
Watch as I show you how to get started on Skillshare and sell your knowledge for passive income.
I reveal my best tips for using some unknown tactics that only a few elite few knows. You get to see everything. I explain everything to you.
There will be no guesswork.
All you need is just a short hour of your time to learn everything and you'd be ready to get started with it instantly.
Here's What You'll Discover Inside This Video Training:
Learn how to get started with Skillshare and discover how it's going to help your business overall.
How to correctly set up your Skillshare Account within just a few minutes.
How to select the right topic of your online course.
Learn the easiest way to create and deliver your online course on Skillshare.
Learn the fastest way to create your course outlines, checklist and text content.
How to use case studies in your content for maximum credibility.
Harness the power of Skillshare online community and get help from other people when you need.
How to effectively use available promotional strategies.
How to build up your business brand and maximize your revenue.
Protecting your content and understand the rules to follow.
–––––––––––––––––––––––––-
Skillshare For Beginners: Fast Track Training:
Section 1: Overview
1 - Overview
Section 2: Consider Using Skillshare
2 - Reasons To Consider Using Skillshare
3 - How You Will Earn Revenue
4 - Minimum Equipment Needed
Section 3: Skillshare Account Set Up
5 - Policies and Screening
6 - Skillshare Account Set Up
7 - Creating A Course Outline
Section 4: Creating Course Content
8 - Should I Use PLR
9 - Creating Course Content
10 - Recording Your Course
Section 5: Editing Your Course Videos
11 - Editing Your Course Videos
12 - Increasing Audio Quality In Your Video
13 - Annotating Your Course Video
Section 6: Creating A Promotional Video
14 - Creating A Promotional Video
15 - Uploading Content To Skillshare
16 - Setting Up Your Course and Sample Video
Section 7: Making Referrals & Student Engagement
17 - Making Referrals
18 - First Time Teacher Challenge Workshop
19 - Student Engagement
Section 8: Conclusion
20 - Conclusion
Who this course is for:
Beginners to Skillshare
Students who want to master the Skillshare platform
Professionals, Business Owners, Internet Marketers, Entrepreneurs, Hobbyists
This course is specifically for the students who wish to create an asset and start teaching on Skillshare