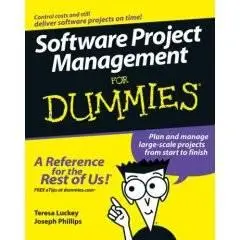 Teresa Luckey, Joseph Phillips, «Software Project Management For Dummies»
For Dummies | ISBN: 0471749346 | PDF | 2006 | 408 pages | 2,8MB
Congratulations — you're now in charge of managing software projects! Before you reach for the antacid, reach for this book. It's packed with advice to help you identify the project's purpose, build a team, handle qualitative analysis, estimate resources, communicate with everybody, manage the project from start to finish, and deliver just what your client ordered.
No pass. Enjoy!