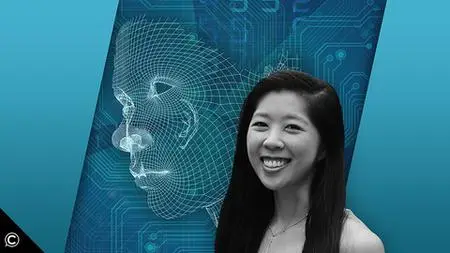 Start & Grow Your Career in Machine Learning/Data Science
Video: .mp4 (1280x720, 30 fps(r)) | Audio: aac, 48000 Hz, 2ch | Size: 393 MB
Genre: eLearning Video | Duration: 38 lectures (1 hour, 29 mins) | Language: English
Tips on Full-Time/Intern Interview Prep| Deep Learning, Artificial Intelligence, Computer Vision, Science, Engineering
What you'll learn
Introduction to machine learning
How to prepare for coding, technical, behavioral, and on-site interviews
How to apply for full-time jobs and internships
How to prepare a resume
How to navigate internships
Examples of machine learning careers
How to negotiate a job offer
Machine learning resources
Interviewing tips
Course content
8 sections • 38 lectures • 1h 29m total length
Requirements
None
Description
Hello!
Welcome, and thanks for choosing How to Start & Grow Your Career in Machine Learning/Data Science!
With companies in almost every industry finding ways to adopt machine learning, the demand for machine learning engineers and developers is higher than ever. Now is the best time to start considering a career in machine learning, and this course is here to guide you.
This course is designed to provide you with resources and tips for getting that job and growing the career you desire.
We provide tips from personal interview experiences and advice on how to pass different types of interviews with some of the hottest tech companies, such as Google, Qualcomm, Facebook, Etsy, Tesla, Apple, Samsung, Intel, and more.
We hope you will come away from this course with the knowledge and confidence to navigate the job hunt, interviews, and industry jobs.
***NOTE This course reflects the instructor's personal experiences with US-based companies. However, she has also worked overseas, and if there is a high interest in international opportunities, we will consider adding additional FREE updates to this course about international experiences.
We will cover the following topics:
Examples of Machine Learning positions
Relevant skills to have and courses to take
How to gain the experience you need
How to apply for jobs
How to navigate the interview process
How to approach internships and full-time positions
Helpful resources
Personal advice
Why Learn From Class Creatives?
Janice Pan is a full-time Senior Engineer in Artificial Intelligence at Shield AI. She has published papers in the fields of computer vision and video processing and has interned at some of the top tech companies in the world, such as Google, Qualcomm, and Texas Instruments. She got her BS, MS, and PhD degrees in Electrical Engineering at The University of Texas at Austin, and her interests lie in Computer Vision and Machine Learning.
Who This Course is For:
You do not need to have any specialized background or skills. All we ask is that you have a curiosity for how to start a career in Machine Learning!
Who this course is for:
Anyone curious about machine learning careers, interviewing, or applying for jobs
High school, college, or graduate students trying to decide on future career paths
Anyone wanting to transition into machine learning/data science careers