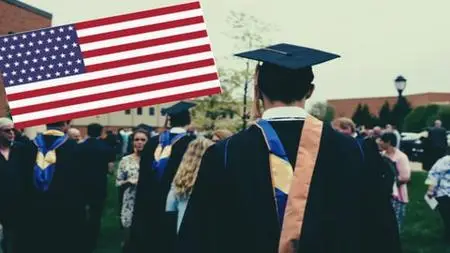 Study in USA - Guide for International Students
Duration: 55m | .MP4 1280x720, 30 fps(r) | AAC, 44100 Hz, 2ch | 1.21 GB
Genre: eLearning | Language: English
STUDY USA
What you'll learn
Students will learn about the process involved in applying to universities in the USA for higher education.
Requirements
No pre-requisites needed, this course is anyone curious about or considering a USA degree.
Description
This course is a comprehensive guide for international students who are planning to study for a degree at a USA college or university. The course starts off by highlighting why the USA is considered one of the most popular destinations for international students from around the world. The USA being a vast and diverse country comprising 50 states plus Washington DC has a lot to offer in terms of the study and career choices available for young people from all over the world. We talk about what it is like to live/study in the USA and what are some personal factors you must consider before choosing the right course, the best college and a suitable location given your unique preferences. We talk about how to stay organized and all the steps involved in applying to USA colleges which can be a very tedious process requiring very meticulous planning. We go over all the requirements of the application process and how you can fulfil those requirements. We explore a lot of other factors you must consider before finalizing your choice of college and degree. We learn how to write good college essays and also the work options that are available to international students. Further, we also explore type of funding and scholarship options available and take a close look at the Fulbright Scholarship for graduate students. We also talk about the Common App which is a third party software which can be used to apply to multiple USA colleges and universities at the same time.
Who this course is for:
College/University students (above 18), young professionals and parents of High School students based outside the USA
More Info