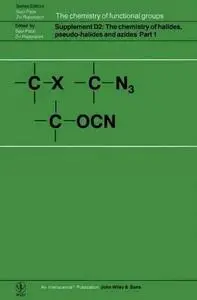 Supplement D2: The Chemistry of Halides, Pseudo-Halides and Azides, Pt. 1 & 2
edited by Saul Patai, Zvi Rappoport
John Wiley & Sons | ISBN: 047194209X | 1995 | 1781 pages | djvu | 20.6 MB
Eminent researchers in the field focus on the chemistry of halides, dealing specifically with the derivatives of fluorine, chlorine, bromine, iodine and astatine. Covers the synthetic, mechanistic, theoretical, spectroscopic and biochemical aspects of halides.