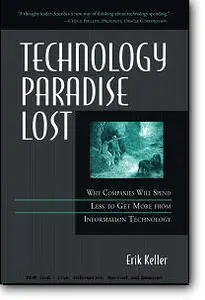 Erik Keller, «Technology Paradise Lost: Why Companies Will Spend Less to Get More from Information Technology»
Manning Publications | ISBN 1932394133 | 2004 Year | PDF | 3 Mb | 260 Pages
David F. Carr, senior technology analyst, Baseline Magazine
"One of the best business-oriented information management books I've read."

BusinessIntelligence.com
"A wake up call for software buyers and sellers . . . Keller takes a practical 'back to basics' approach."